Pacolet High School and other Pacolet Station Schools
(The story of the schools in Pacolet Station is based on Volume 1 of The History of Pacolet.)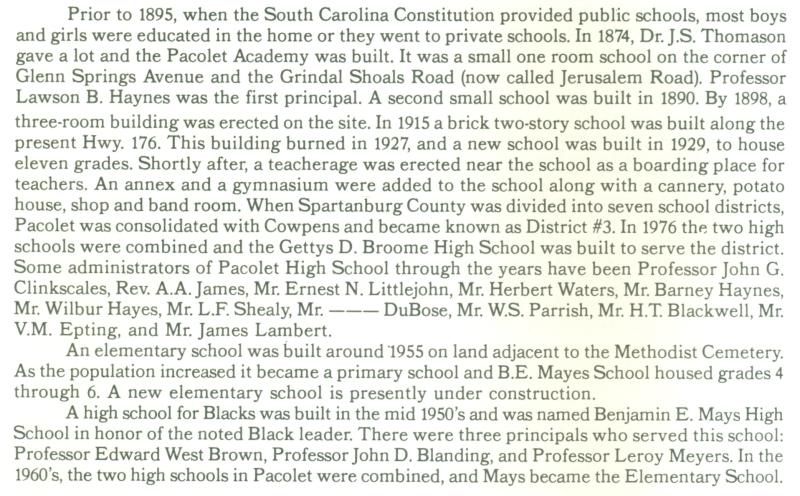 Professor John G. Clinkscales, who is mentioned, above wrote a newspaper article about some of the students that were in the school in 1879. Read this article by clicking on
Big Boys in School
.
The building that was built in 1929 is what many of us older folks refer to as Pacolet High School. It was in use from 1929 to 1976 and has many fond memories for lots of us. The excellent picture below was used on the back cover of Vol. 1 -The History of Pacolet. Over the years, the buildings were torn down until only the gymnasium was left. It was used for several purposes including as a restaurant. Finally, a few years ago, it had a damaging fire and was also torn down. The school now exists only in memory. However, there is a tremendous sentiment about the school that still exists among the former students. This is shown by the big turnout for the recent re-unions. It is amazing to have 500+ people attend a reunion for a school that has been closed for over 30 years.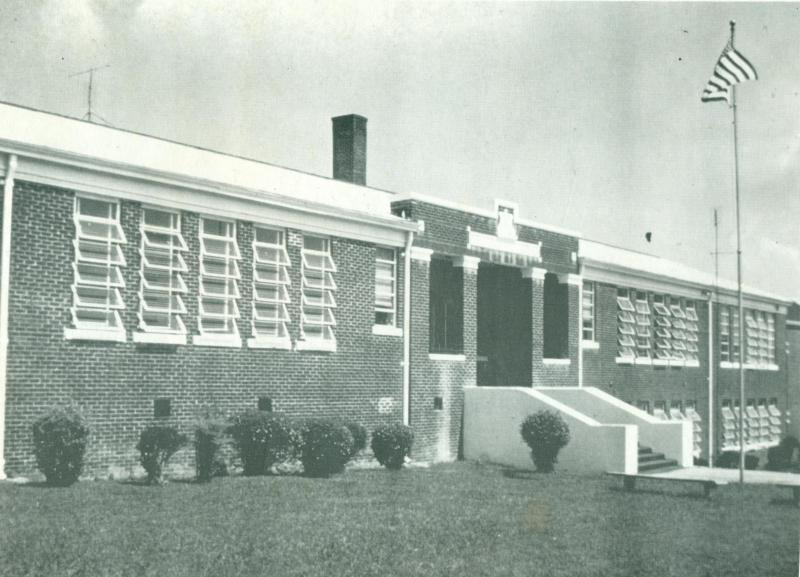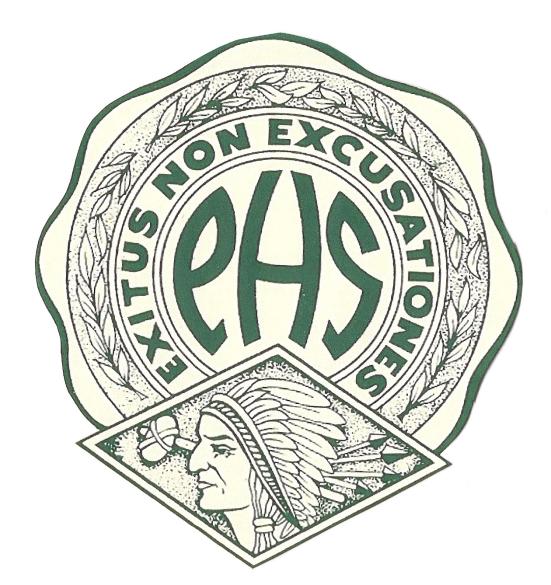 The official School Seal of Pacolet High School
(Courtesy of Don Camby)

Jane Foster Snapp has furnished us a photograph of the 1959-1960 Sixth Grade Class at the Pacolet Elementary School.
Click on Sixth Grade Class
to see this. If you know anything about the people in the picture, please let us know.

The state of South Carolina built a Cannery for use by the Pacolet Community on the grounds of the High School in the 1930's. Click on
Cannery
to read more about this.
A special set of reunion pages has been set up on this website for the graduates of the Class of 1955.
Click on this link to read them.
Pages will be made available to other classes that want to put them online.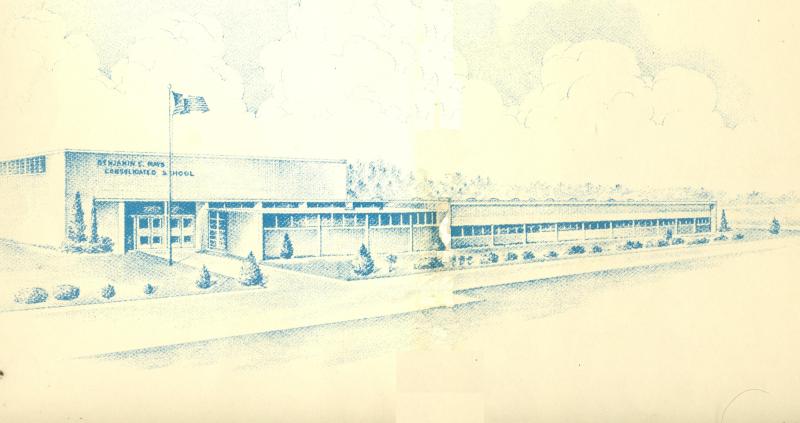 Drawing of B.E Mays High School from the 1964 Annual "Panther"

Keep the Memory Alive
An effort is underway to establish a Memorial Reading Garden at the Pacolet Library to keep the memory of Pacolet High School alive. For further information about this and how you can help click on
Reading Garden
.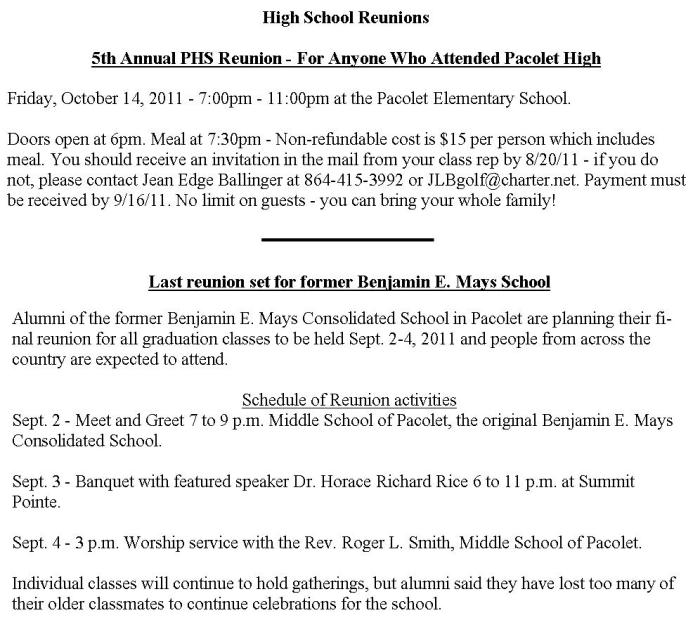 This web site has been started as a public service to share the story of Pacolet. The web master and person to contact about putting information on the web site is me, Gerald Teaster. Contact me at:
gteaster@pacoletmemories.com
or by telephone at (843) 873-8117. My regular mail adress is:
1311 Jahnz Ave.
Summerville, SC 29485