Above and below, typical Sunday crowd in the summer. The Hall can be seen in the background, below.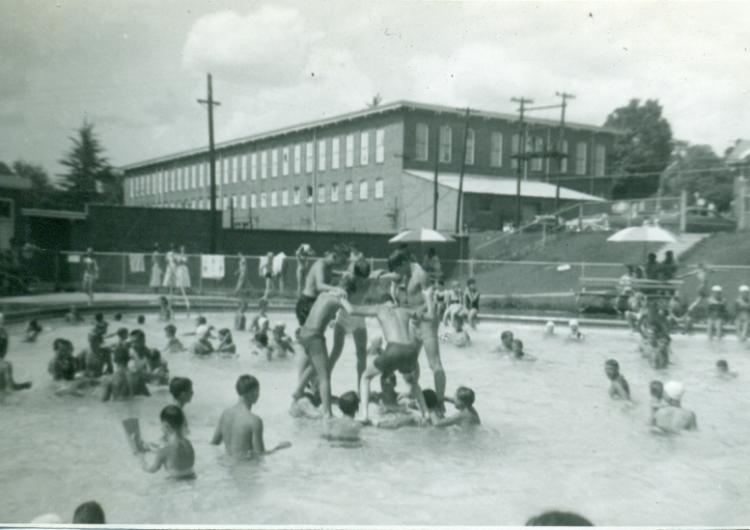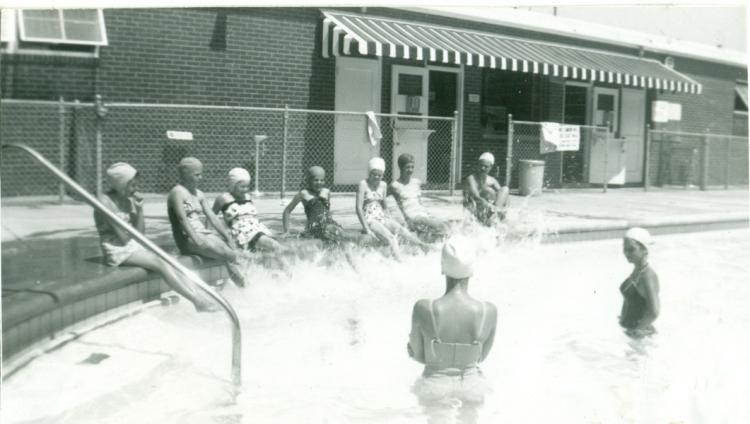 A Swimming Lesson - Lindie Sullivan Wells is the instructor on the right and Mary Ann Wells Patrick is on the left with her back to camera.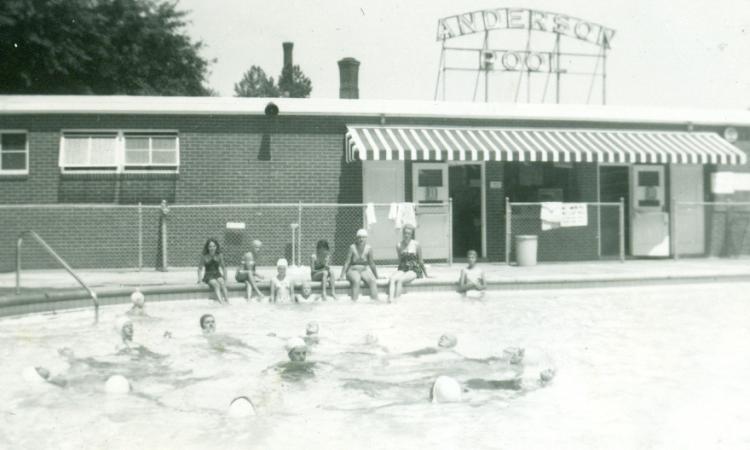 Girl Scouts practicing a routine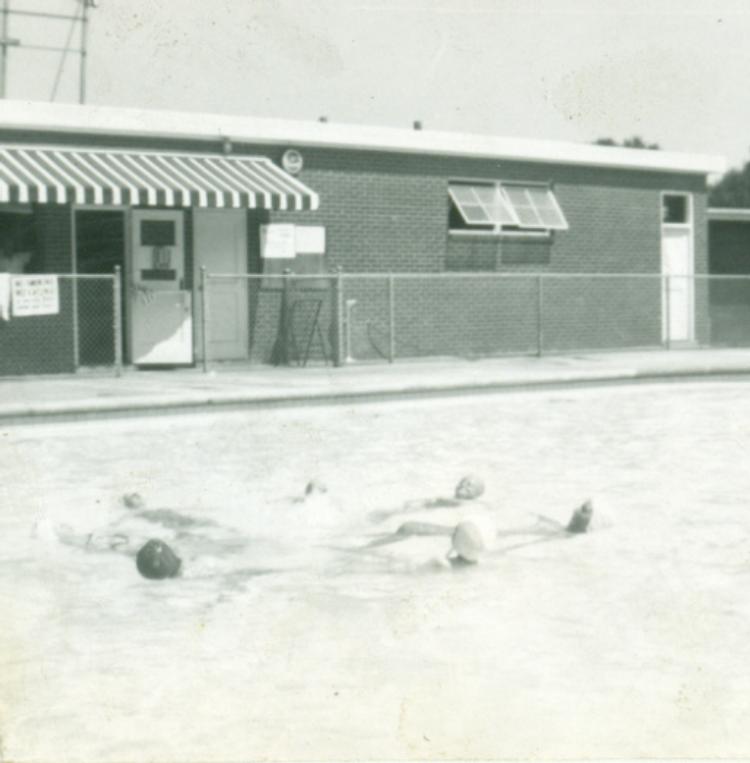 More Practice.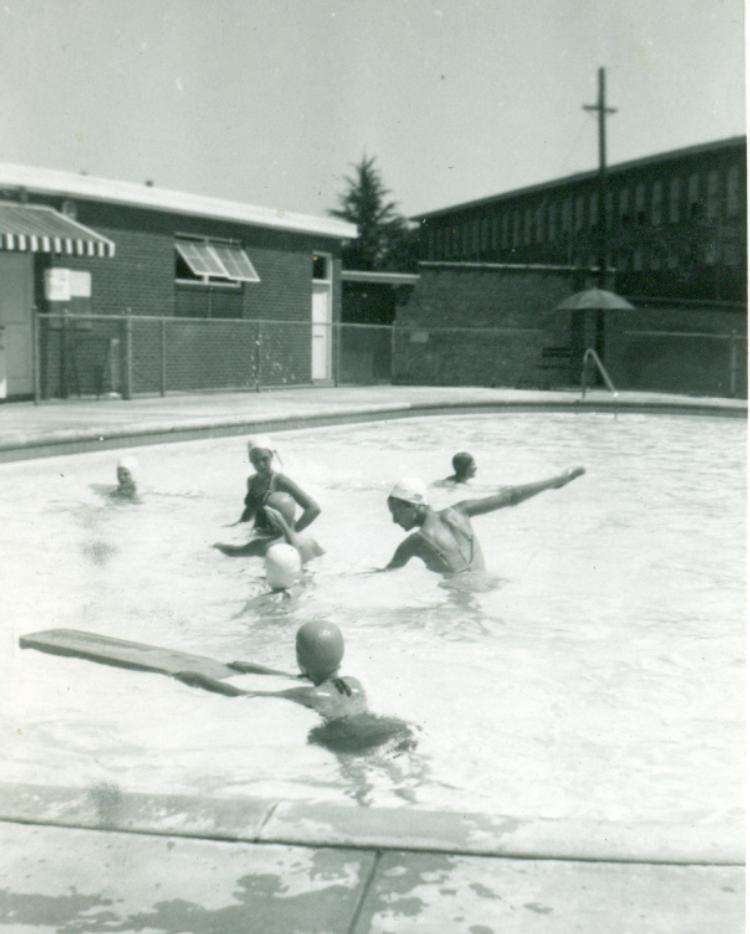 More lessons with Lindie Sullivan Wells and Mary Ann Wells Patrick instructing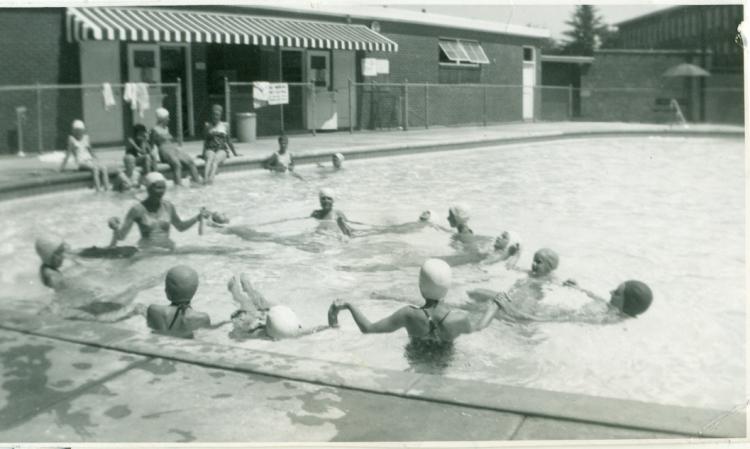 Another routine.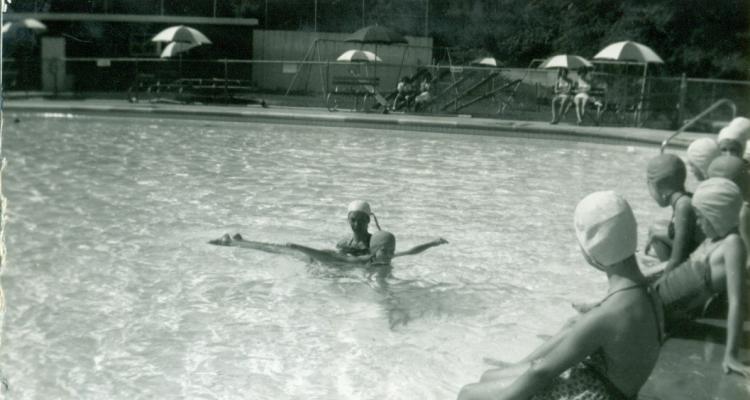 Individual swimming lesson with Lindie Sullivan Wells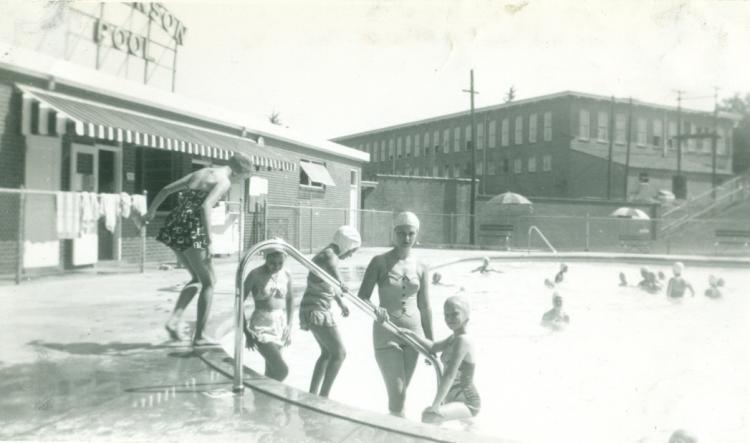 Above and below - Girl Scouts.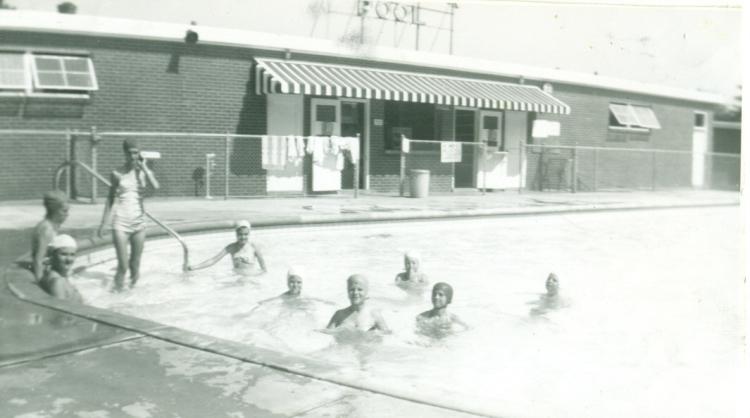 The following photos have been furnished by Easter Steadings Fisher.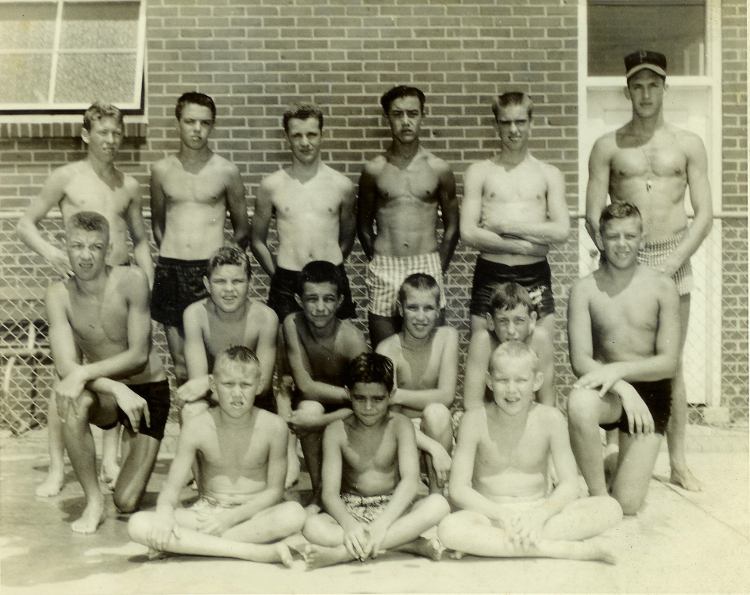 This is the boys swim team around 1958. Their coach, Perry "Bud" Teaster - my first cousin - is on the right end of the second row.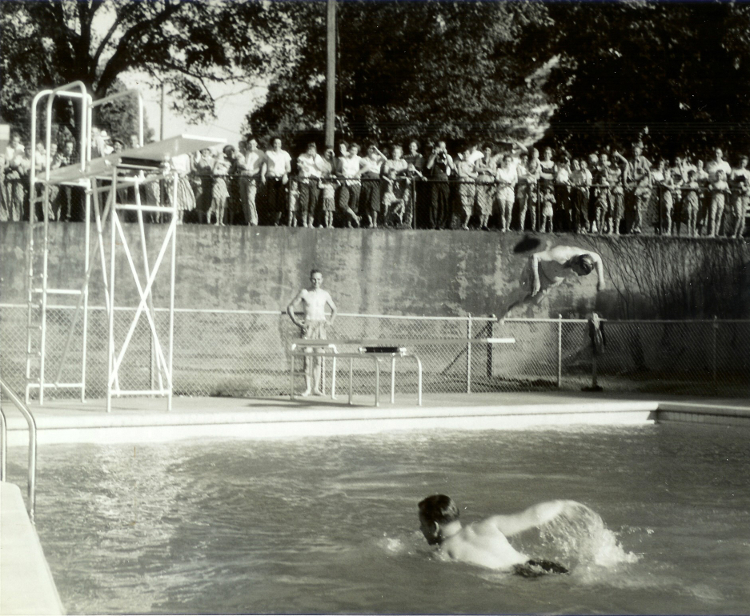 This is thought to be a photo taken during the opening ceremonies for the pool. The names of the folks in the pool are not known.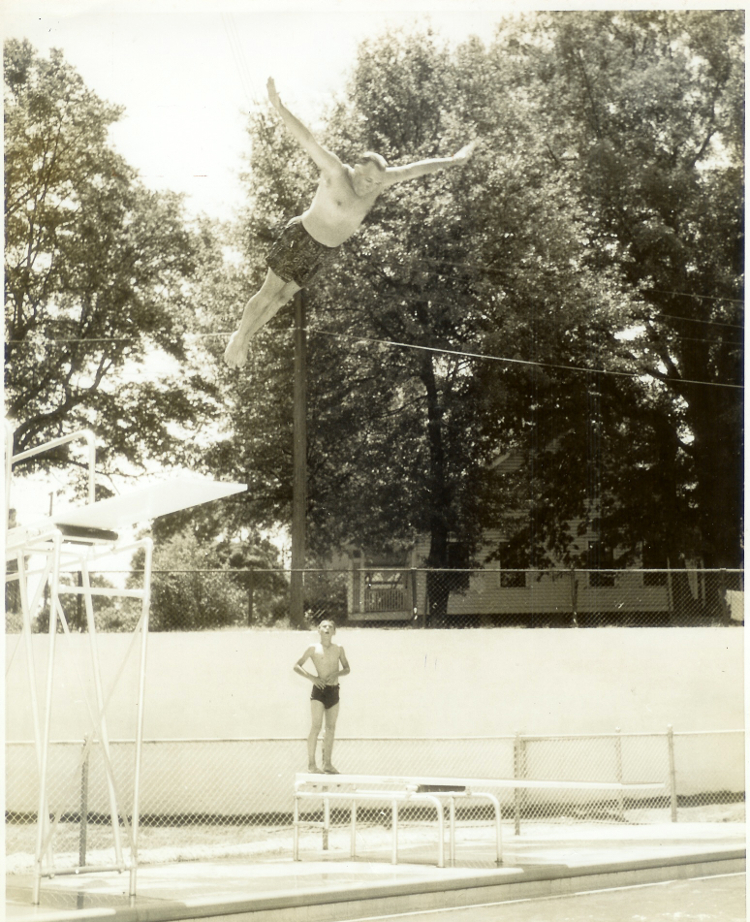 Unknown person doing a perfect swan dive off the high diving board.
This web site has been started as a public service to share the story of Pacolet. The web master and person to contact about putting information on the web site is me, Gerald Teaster. Contact me at:
gteaster@pacoletmemories.com
or by telephone at (843) 873-8117. My regular mail adress is:
1311 Jahnz Ave.
Summerville, SC 29485