Pacolet United Methodist Church
was organized prior to 1810. The first building was erected on one acre of land deeded by Richard Kirby. Stephen Kirby deeded one acre adjoining the church possibly for a cemetery. This land was part of the original land grant to John Tolleson, who sold a large portion to Richard Kirby. The church was first named Zion Methodist Church and stood on the Grindal Shoals Road where Salem Zion Baptist Church is today. In 1882, after the railroad had drawn the population around it, a lot was purchased on the Glenn Springs Road a building erected on the present site of the church. The first pastor of this church was Rev. W.D. Hutto. The church is located on the corner of Glenn Springs Road (Hwy 150) and S. Pine St. (Hwy 9).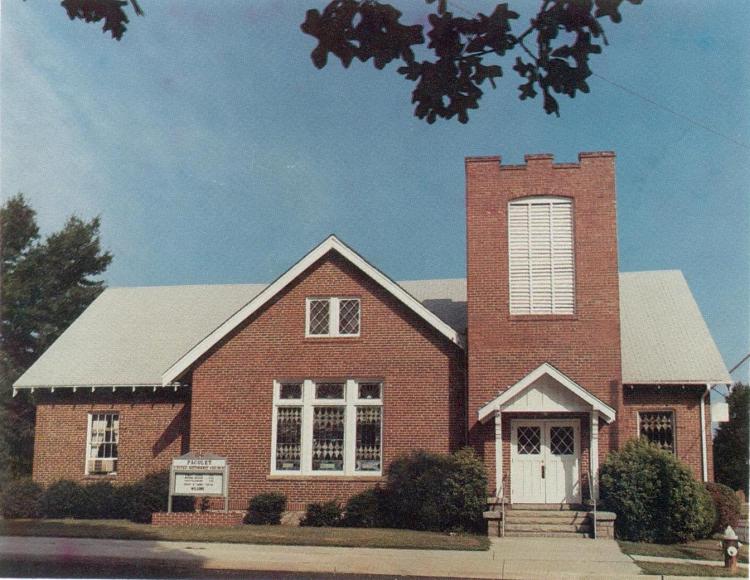 In 1985, the Church published a book about its history. Thanks to Nettie Rothrock Gentry we are able to put this book on the Pacolet Memories website. Click on
"100 Years of Growth"
to read this interesting story.
(My family has had a long association with this church. In 1955, my Mom and Dad bought the old Dr. Stowe house that was located beside the church parsonage. Family members have lived there ever since, over half a century. They have been neighbors to a long line of preachers who served this church and made many friends. Also many family members have attended this church over the years.)