Spectators watch a "pick up" baseball game before the regular teams play. It appears that one of the regular teams is in uniform in the visitor's dugout waiting to play. This photo was taken from left field in foul territory looking towards homeplate and the grandstand. This photo also helps to date the photo. The dugout shown was replaced when the new bleachers were built. Also, the scoreboard shown on the extreme left was replaced with one on the fence in centerfield at about the same time.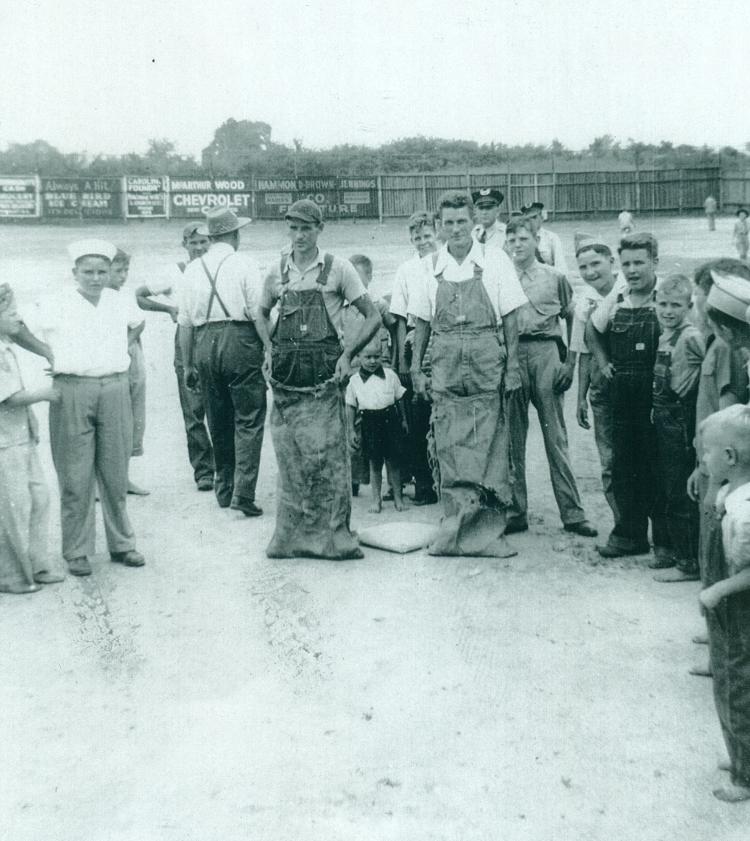 Contestants in a sack race. We don't know if it is before or after the event. This picture was taken from around the third baseline looking towards right field. The man on the right, in the sack, is Wade Sullivan. Mr. Herb Jones, the Pacolet policeman, is standing toward the back, on the right side.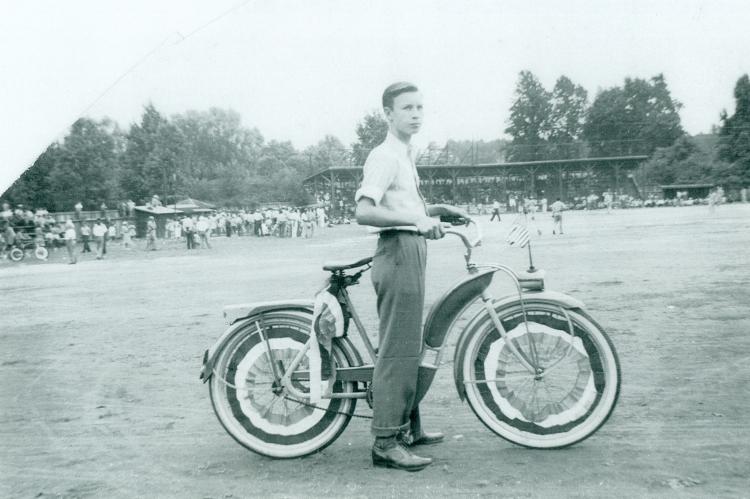 Unidentified boy with his bicycle. He is in right field of the ball park and the grandstand is in the distance. The home team dugout is to the right of the grandstand.This picture shows the size of the crowd that attended.