Let's go into the Drugstore. On our left as we go in, is a counter for buying drinks and ice cream.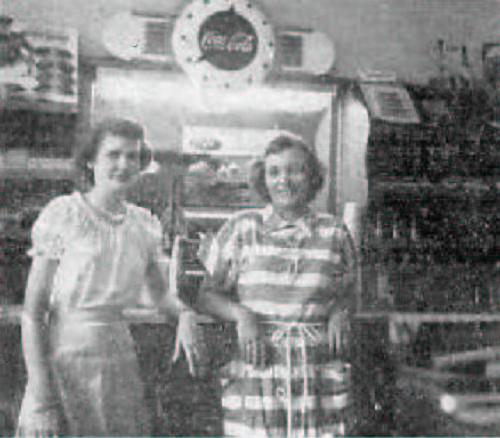 Marjorie Montgomery and Betty Ruth Toney


At the far end of the room is the Pharmacy area. Dr. Campbell was the pharmacist. Stopping by the Drugstore was almost automatic after leaving Dr. Hill's office so that Dr. Campbell could fill your prescriptions. (In some ways, Pacolet Mills was a huge network of relatives and cousins. In keeping with this was the fact that Dr. Campbell was the father of my Uncle Jesse (Toby) Campbell.)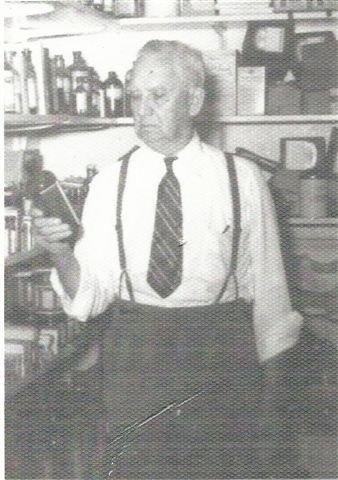 Dr. Campbell
(Courtesy of Lindie Wells)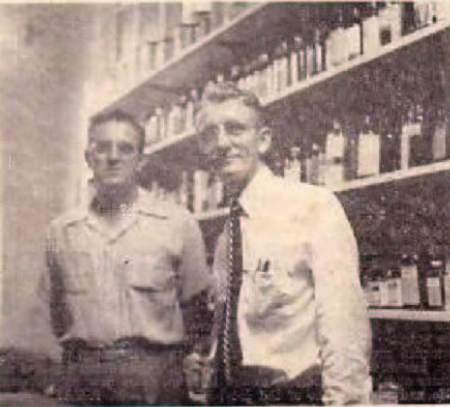 B.J. Littlefield and Dr. T. M. Jarrett
The Drugstore also sold over the counter drugs and medical items. Between the food counter and the Pharmacy, was my favorite part of the store, the magazine and comic book racks. When I was very young, I spent many dimes on Captain Marvel, Superman and Donald Duck comic books. As I got older, my interest changed and I bought magazines like
Field and Stream
,
Outdoor Life
and
Popular Science.
Sometimes, the magazine section even had a few hard back books. I still have one of the very first hardbound books that I bought at the Drugstore. It was "Bomba the Jungle Boy" and cost a quarter.
The Drugstore also was a place to buy camera film and to send your exposed film off to be developed. They sent the film to the Jack Rabbit Company in Spartanburg and you got your photos back in about a week.
I believe when I was real young, the Drugstore had glass topped tables with swing out seats in the food area. If so, these were removed by the 1950's.
Just before leaving the Drugstore through the door we came in, there was an opening going into the
Company Store
.