Central Pacolet
The following description of Central Pacolet is from Volume 1 of a History of Pacolet printed in 1983. Some of this information has naturally been changed since 1983. There have been a series of changes involving the Mayor's office since Leo Jirby in 1983.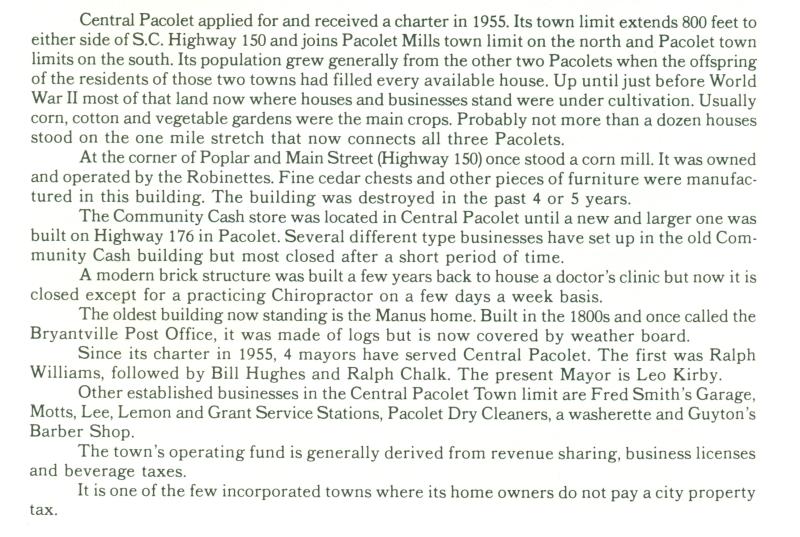 This web site has been started as a public service to share the story of Pacolet. The web master and person to contact about putting information on the web site is me, Gerald Teaster. Contact me at:
gteaster@pacoletmemories.com
or by telephone at (843) 873-8117. My regular mail adress is:
1311 Jahnz Ave.
Summerville, SC 29485